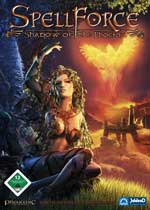 Kurz nach dem Update auf Version 1.52 legt Jowood noch einmal nach.
Der aktuelle Patch Version 1.52A steht ab sofort bei uns zum kostenlosen Download zu Verfügung.
Download:
– Version 1.52A für 2Shadow of the Phoenix2 Besitzer
– Patch für alle Spellforce Versionen
Die Besitzer der Gold Version von SpellForce ohne dem 2. AddOn SotP müssen den modifizierten Patch 1.52a verwenden, da sonst eine CD-Key-Abfrage erscheint, obwohl die GE keinen CD Key aufweist.
Dieser Patch ist lokalisiert!